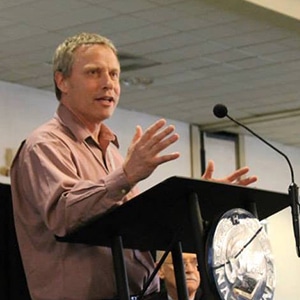 Mark Massey (Lead Pastor)
Mark was born and raised in Salisbury, MD. He attended the University of Georgia where he earned a BS in Agriculture. Upon graduation, he moved back to Salisbury and worked with the family farm and later began his own farming operation. Mark and his wife and ministry partner, Lonea have four boys; Joshua, Caleb, Jared, and Caden. Mark thought he would be a farmer all his life. But God had other plans. In 2003, God worked in some amazing ways as the Masseys sold their farm and moved to Kansas City for Mark to attend seminary at Nazarene Theological Seminary. In 2005, he was called to pastor the Weston Community Church of the Nazarene. In 2007, Mark graduated from seminary and was ordained as an elder in the Church of the Nazarene. In 2008, God called Mark to plant something he had never planted before, a church. The Masseys moved back to the Eastern Shore. This was the beginning of The River Church of the Nazarene. Mark loves to watch God work transforming the lives of people through scripture, worship, and prayer.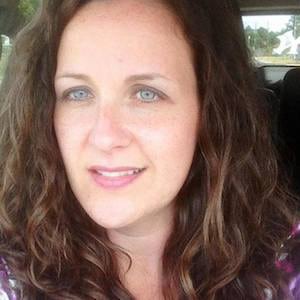 Tara Alton (Pastor to Children)
Reverend Tara Alton was born and raised in Bangor, Maine and was very active in all areas of ministry on the Maine District as a child and teenager. In 1996 she joined the Air Force and soon met her husband, Jason, in Germany. Pastor Tara always felt a call on her life from God but it wasn't until 2010 that she was finally at a place spiritually where she would be obedient to that call. In 2011 she became the Pastor Children and Families at The Cross Church of the Nazarene in Dover, De. In 2013 she was reassigned to Eglin AFB, FL and became the Pastor to Youth and Children at the Crestview Church of the Nazarene. In 2016 Pastor Tara had many milestones. She was ordained as an Elder in the Church of the Nazarene, graduated from Nazarene Bible College with a BS in Pastoral Ministries and retired from the Air Force with 20 years of active duty service. More importantly she followed the call of God to join The River family in September 2016. She has a passion for ministering and influencing the lives of children and their families on their journey for Christ. Pastor Tara believes that families should grow together spiritually and strives to encourage and facilitate the "at home" experience. She and her husband, Jason, have two children, Jayden and Joshua who are both in The River Youth group.